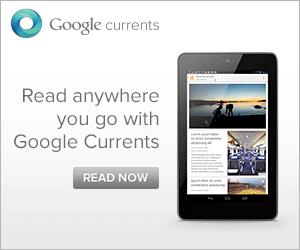 Image Courtesy of Google Currents
Hi Everyone,
I've recently noticed the Challenger RPG Website Feed on Google Currents is acting up a bit. The feed doesn't appear to be updating and somehow a random picture of an old man and some desk has ended up in the middle of the Cool Pictures post. I've contacted Google Currents, but they've basically said 'tough luck' and I've done all I can think of at this point.
Sorry for any inconvenience. I'm hoping the problem will blow over and Google will fix it up. In the meantime, the regular RSS feed appears to be working great in Google Currents still.